As a leading furniture manufacturer, Forman is proud to offer our customers an exceptional range of contemporary plastic dining chairs, including the 1779 designer dining chair. This stylish and affordable chair is made of PP, which is not only environmentally friendly but also durable. It's easy to clean and a smart alternative to traditional wooden dining chairs.
One of the reasons this pp plastic chair is so popular is its sleek and elegant design. It is available in a variety of colors to complement any restaurant decor, from classic to contemporary. With its oval backrest, it provides excellent lumbar support, ensuring comfort during long meals or gatherings.
Four strong and durable legs make this chair versatile from formal dinners to casual everyday dining. It's perfect for apartments, offices or restaurants.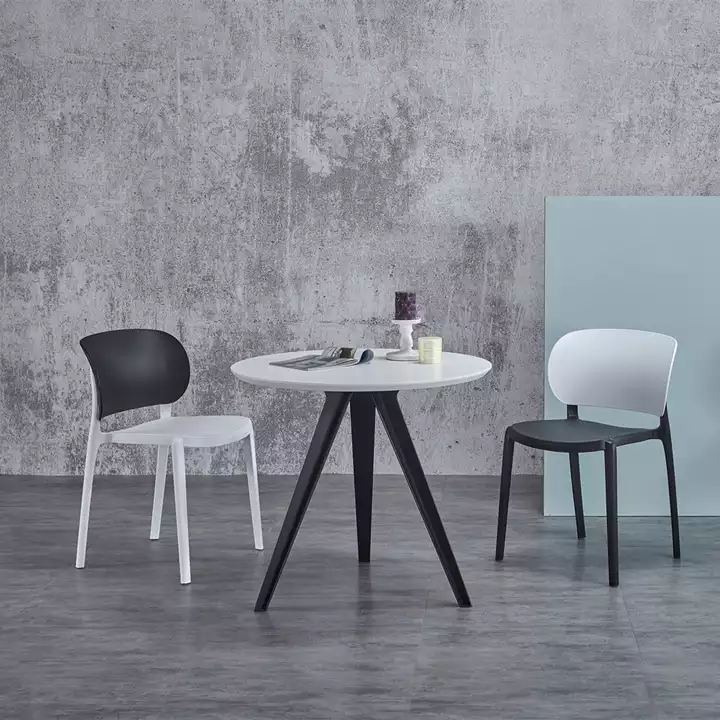 But the 1779 modern design dining chair is more than just a piece of furniture. It's a lifestyle choice that helps people find joy in dining and find work-life balance. By purchasing this chair, you are also spending quality time with friends and family.  Forman has a huge sales team, with more than 10 professional sales staff, combining online and offline sales methods, and always shows its original design ability in every exhibition.
At Forman, we pride ourselves on our reputation for exceptional customer service. Our team is always available to answer any questions you may have about our products or services. Our commitment to quality is reflected in everything we do, from our manufacturing process to our customer support.
In conclusion, if you're looking for a modern plastic dining chair that's stylish, comfortable, and affordable, look no further than Forman's 1779 Designer Dining Chair. It's the perfect alternative to traditional wooden chairs, offering the same elegance and style at a fraction of the cost. So why wait? Invest in your comfort and style today with Forman.
---
Post time: May-20-2023