As we move towards a more technologically advanced world, sitting at a desk for long periods of time is something many of us have to deal with. Sitting in one place for long periods of time can be hard, with little downtime to stretch your legs. This is why comfort is paramount when it comes to office furniture, especially chairs.
Plastic swivel chair with wheels are a great solution for those who want to work comfortably without feeling constricted or restricted. With its easy-glide wheels and swivel base, this chair lets you effortlessly move around your workspace without any muscle strain or discomfort. You can easily adjust your position for optimal ergonomic support or move to a new position in your workspace.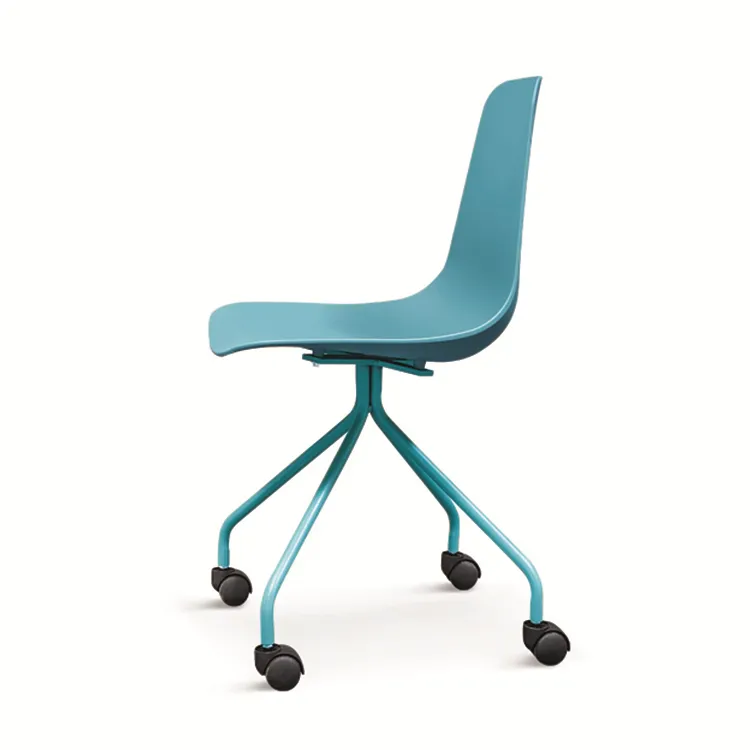 The lightweight plastic material used in this plastic swivel chair makes it easy to maneuver, and the fact that it has wheels means you won't have to lift or lug it, which is great for people with limited mobility. With a sleek and modern design, this chair is a great addition to any workspace. It's perfect for businesses, home offices, and anyone who values style and function in their furniture.
At Forman, we pride ourselves on providing our customers with high-quality office style furniture that is both stylish and functional. Our team of more than 10 professional sales staff ensures that our products are easily available to customers both offline and online. We believe in showcasing our original design capabilities in every exhibition we participate in, our clients regard us as a permanent partner for their office furniture needs.
In conclusion, a plastic swivel chair with wheels is a must-have piece of furniture for those who spend a lot of time at a desk. It's comfortable, functional, and can help reduce muscle strain and discomfort.Forman is proud to offer our customers a variety of styles of furniture, including metal and plastic chair, to ensure every workspace is comfortable and productive. So why not relax your day with the Forman plastic chair on wheels? Your body and your work will thank you for it.
---
Post time: Apr-25-2023