Forman is a well-known name in the field of high-quality plastic chairs and living room furniture. Our backrest plastic chair F828 is a testament to our commitment to superior design and functionality. With its unique and minimalist appeal, this chair has become a popular choice for those looking to furnish their tiny homes with stylish yet functional furniture.
The F828 plastic furniture chair features a sleek and modern design, with smooth textures enhancing its overall aesthetic. Its metal legs give it extra stability and support, making it perfect for use as living room furniture or even a study chair.
One of the most striking features of the F828 is the intricate stripe design on its back, giving it a clean and stylish look without looking dull or uninteresting. Customers can choose from a range of colors to suit their preferences and decor, and the versatile shape ensures it will blend seamlessly with any environment.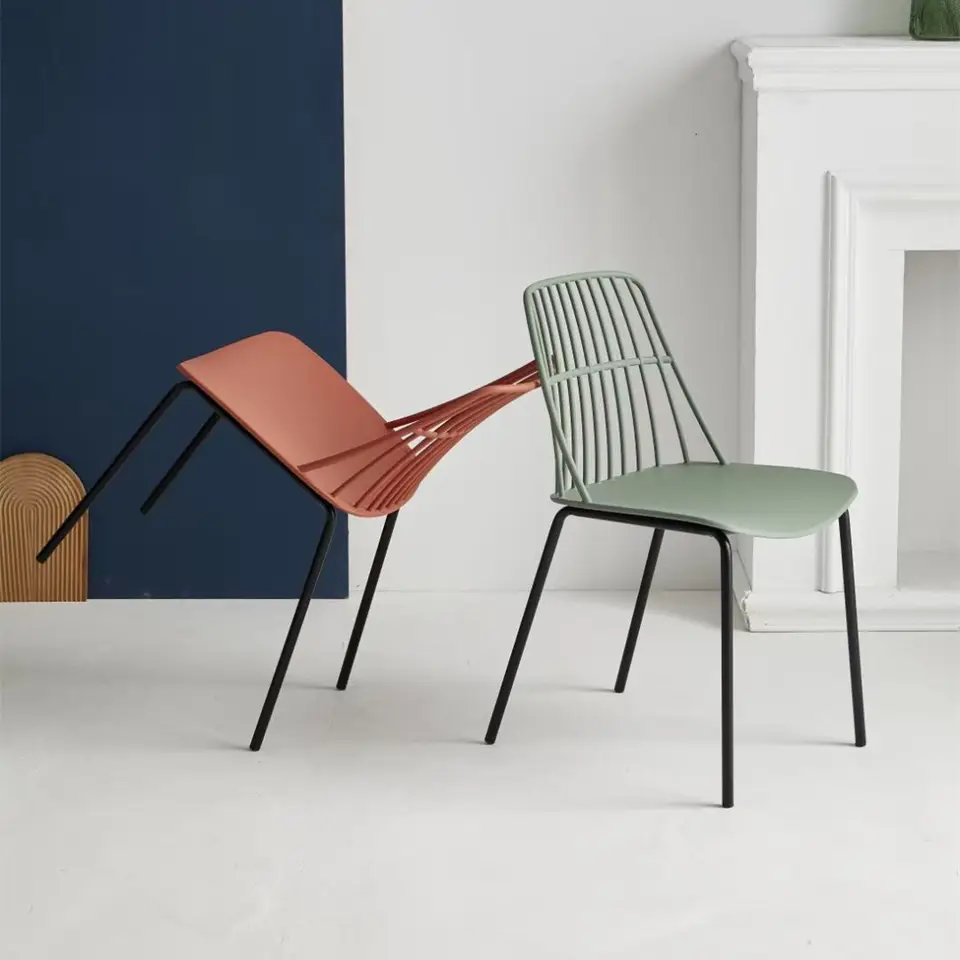 At Forman, we pride ourselves on our ability to combine original design, quality materials and craftsmanship, and dedicated teamwork. Our large sales team consists of more than 10 professional sales persons who are good at meeting each customer's unique needs and requirements. We strive to make each customer's experience with Forman a pleasant and satisfying one, and we are proud to have earned the trust and loyalty of countless customers over the years.
With our commitment to quality and originality, we have earned a reputation as a reliable and innovative partner in the field of plastic furniture. Over the years we have participated in numerous exhibitions and events, which have given us the opportunity to showcase our creativity and present our products to an ever-expanding audience.
In conclusion, the Forman Backrest Plastic Chair F828 is a testament to our unwavering dedication to quality and design. With its chic yet minimal style, versatile shapes and durable construction, it's the ideal choice for anyone looking for stylish yet functional furniture for their home or workspace. Whether you're looking for a comfortable living room chair or a study chair, the F828 won't disappoint. Try it today and experience the Forman difference!
---
Post time: May-16-2023