Introduce:
Outdoor dining has become a popular trend in the catering industry, allowing customers to feel the pleasant atmosphere of nature while enjoying delicious food. Today we're going to explore the elegance and sophistication that plastic dining room patio chairs with solid wood legs bring to outdoor dining spaces.
Solid wood legs: a symbol of durability and charm
Solid wood legs form the base of these patio chairs, providing exceptional strength and sturdiness. Their natural aesthetic appeal enhances the beauty of any outdoor setting. The rich grains and warm tones of the wood create an inviting ambiance for an unforgettable dining experience.
Advantages of plastic materials:
Using plastic to manufacture these chairs has many advantages. First, the plastic is highly weather-resistant, making it ideal for outdoor use. Whether it's rain, snow or strong sunlight, these chairs will maintain their quality over time without fading or warping. Second, unlike other materials, plastic is very lightweight, making it easy to move and rearrange seating arrangements to suit different dining preferences. Plus, plastic is known for its ease of maintenance, with a simple wipe to keep it clean.
A perfect fusion: the combination of solid wood legs and 
Plastic Seat Chair
The combination of solid wood legs and plastic seats creates a visual contrast while ensuring excellent functionality. This fusion of materials strikes a balance between elegance and utility, making these chairs a versatile choice for any restaurant patio. The plastic seats are ergonomically designed for ultimate comfort, allowing customers to enjoy their meals for extended periods of time without discomfort.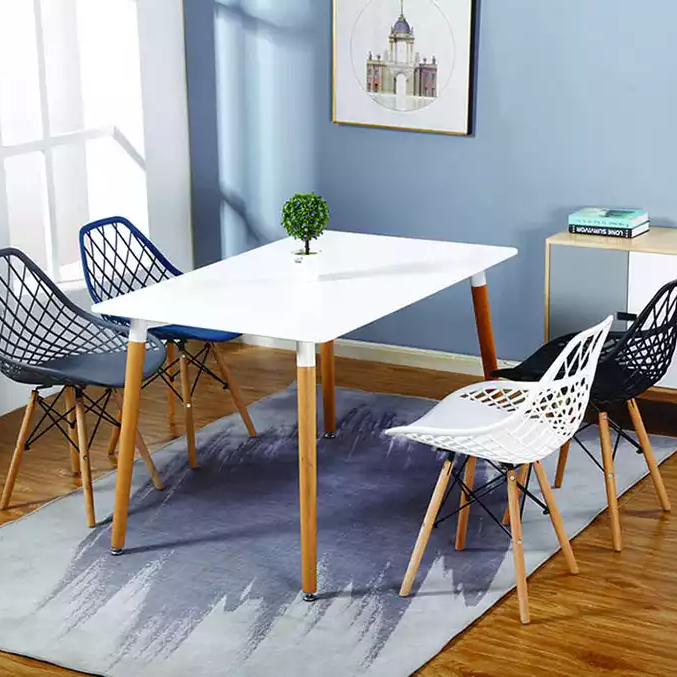 Customization options:
Another advantage of plastic dining room patio chairs with solid wood legs is that they offer a wide range of customization options. Restaurants can choose from a variety of chair colors and wood finishes to perfectly match their outdoor decor and branding. This flexibility allows each venue to create a unique and attractive al fresco dining space that reflects its personality and style.
Sustainable and environmentally friendly options:
In today's increasingly ecologically conscious world, sustainability has become a key factor in decision-making. Choosing plastic dining room patio chairs with solid wood legs not only ensures durability and longevity, but also contributes to sustainability. A combination of renewable wood and recycled plastic materials minimizes environmental impact while maintaining the desired elegance and functionality.
In conclusion:
Investing in solid wood leg plastic restaurant patio chairs is a decision that enhances the aesthetic appeal and comfort of your outdoor dining space. Their durability, flexibility and customization options make them ideal for any restaurant looking to create a memorable experience for its patrons. Additionally, their eco-friendly construction meets the industry's growing demand for sustainable practices. So embrace the elegance and sophistication these chairs offer and take your outdoor dining experience to new heights!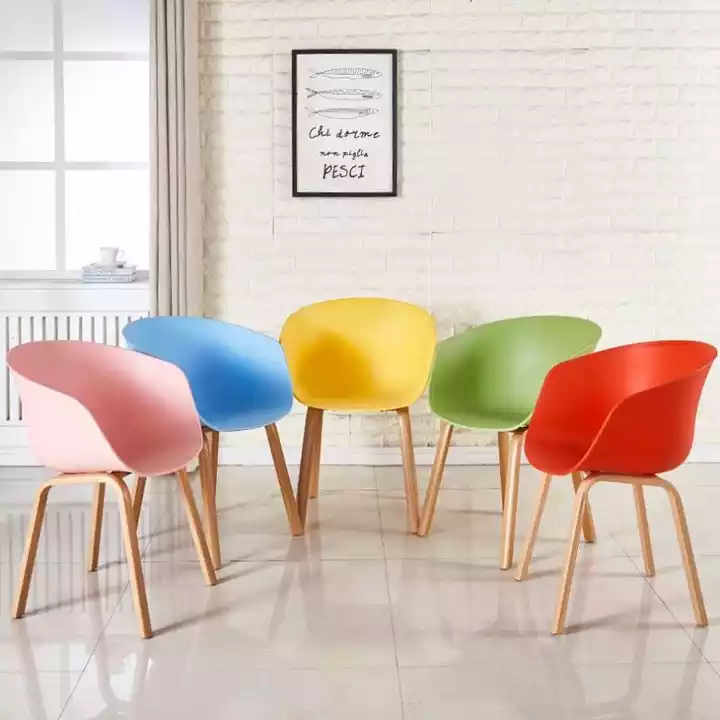 ---
Post time: Aug-07-2023