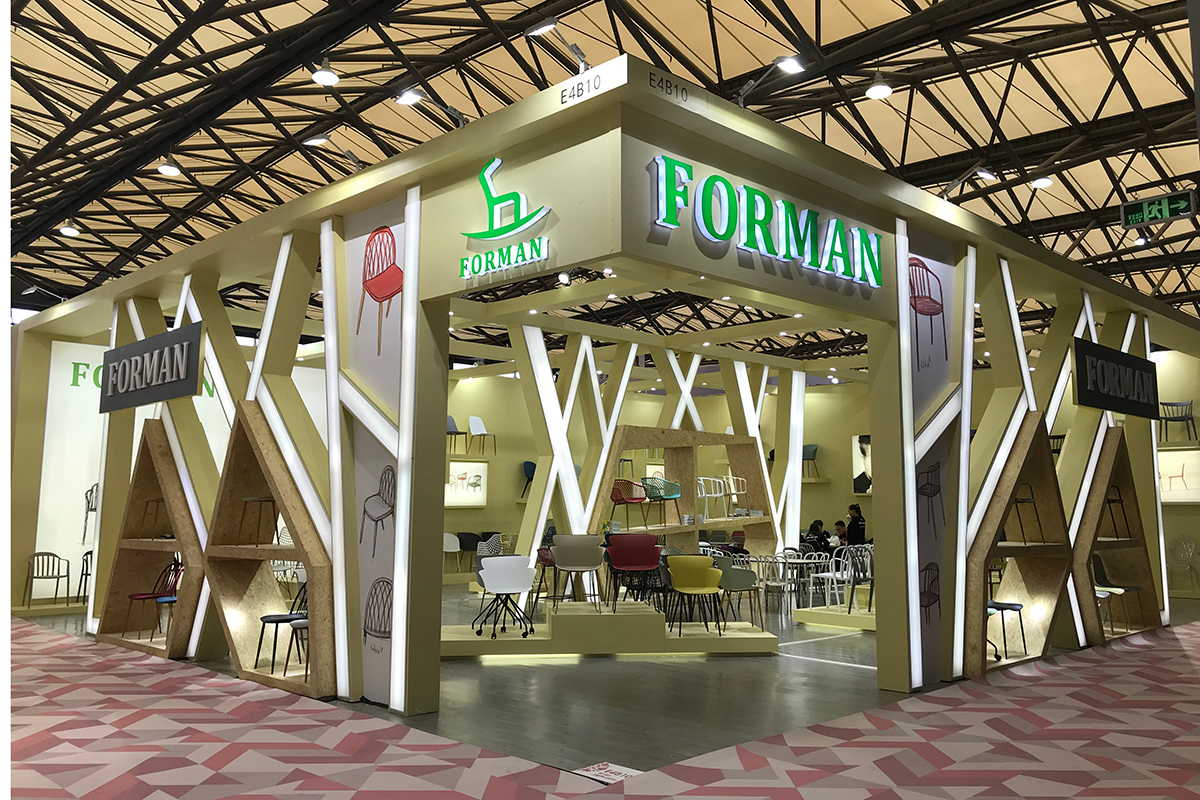 China International Furniture Expo is a professional international furniture exhibition with an excellent reputation for more than 17 years, launched in 1993.
As one of the 3 largest furniture exhibitions in the world alongside with High Point Market and I Saloni Milano, Furniture China will be held annually in September in Shanghai combining a comprehensive set of popular themes: Home Furniture, Office Furniture, Furnishings Fabrics & Lightings, Kitchen & Cabinet, Furniture Manufacturing & Supply.
Forman will take part in the CIFF furniture fair in Shanghai , long-time no see because of the COVID-19 , we miss you so much ! This time we have prepared many wonderful new designs of plastic chairs , dining chairs and tables, with the principle of develop original designs , we pay more attention to the fashion trends of the furniture in all over the world. Each time we get the drawing from our designer , we will collect all feedback and advice from our team , after modify many times , the final design will come out ! So our new items won't let you disappoint ! if you plan to come to China , it's important to protect yourself with face masks and wash your hands frequently , we'll wait in the usual place looking forward to meet you !
During the last months , all of us faced a difficult situation that the furniture demand reduced greatly , the shops were closed and people were forbidden to go out for normal shopping , the world experienced an unprecedented disaster just because of a tiny virus, which remind us to pay more attention on protecting all of the life in the earth and need to do more for our home of humanity. Now we are ready to focus on more environmental friendly and recycle materials for plastic chairs, someday we really hope we can make a little contribution to our world !
---
Post time: Aug-31-2020