Busy work life, time is precious, master the correct cleaning essentials, you can also achieve the maximum effect in the least time, and get twice the result with half the effort. The following introduces the cleaning essentials of the glass dining table. I hope everyone can effectively clean and maintain outdoor furniture, so that the furniture can always be kept as new and life more comfortable.
Glass Dining Table Just a few simple cleaning steps will keep your glass top sparkling. First, use a brush to remove any debris stuck to the tabletop. It should be noted that the glass is afraid of being scratched, and a brush that is not soft enough can easily leave scratches on the glass. Next, use dish soap or homemade cleaner to wipe down the table top; finally, spray on white vinegar or glass cleaner and wipe with a microfiber cloth or paper towel.
The back of the glass table should also be cleaned at least once a month to avoid accumulation of dirt that is difficult to clean. The table legs of the glass table should also be cleaned regularly according to its material.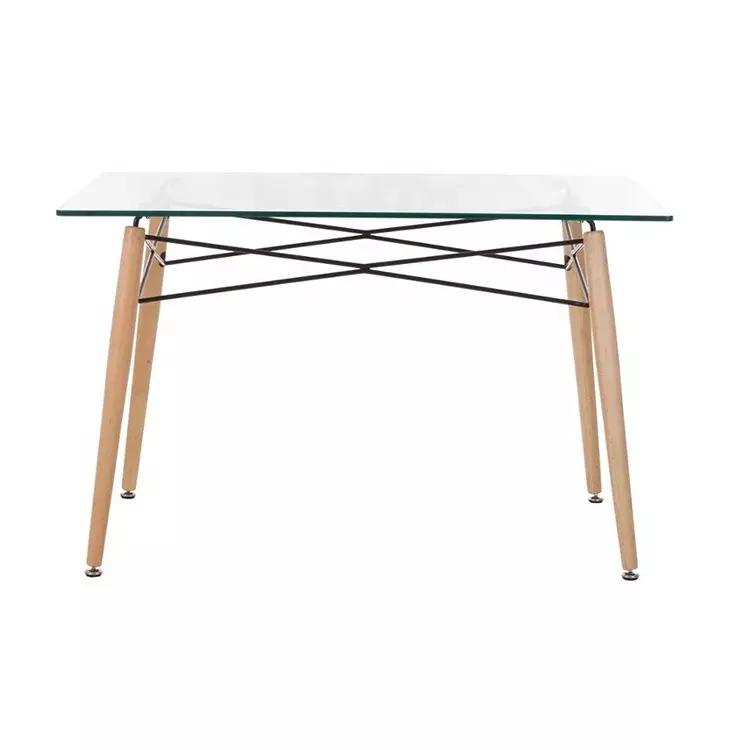 To repair glass scratches, you can use a polishing cloth to squeeze some white toothpaste on the scratches, and then wipe off the excess toothpaste with a damp cloth to see if the scratches are reduced, and repeat it several times if necessary. For deep scratches, you can use a glass scratch grinding sheet to remove the scratches; you can also apply a special product for glass scratches on the scratches, and use a wool grinding wheel to polish the scratched surface.
To keep your outdoor glass furniture clean, cover the glass table with a plastic sheet when not in use.
Really should any of these items be of interest to you, please let us know. We will be pleased to give you a quotation upon receipt of one's detailed specifications. We've our personal specialist R&D enginners to meet any of the requriements, We look forward to receiving your enquires soon and hope to have the chance to work together with you inside the future. Welcome to take a look at our organization.
---
Post time: Mar-20-2023