When it comes to outdoor furniture, one of the most popular options on the market today is plastic chairs. Modern outdoor plastic chairs are growing in popularity for many reasons, including affordability, versatility, and durability. In this article, we'll explore some of the advantages of plastic chairs and what makes them a great choice for your outdoor furniture needs.
Advantages of plastic chairs
As mentioned earlier, plastic chairs have an absolute advantage in price compared to other materials. This is because plastic is a synthetic material that is relatively cheap to produce. Plus, plastic chairs are lightweight and easy to move, making them perfect for outdoor settings like patios, decks, and backyards.
Plastic chairs are made from many different types of plastic, including PP plastic, also known as polypropylene plastic. This is an excellent resin variety developed after nylon, and it is a semi-crystalline material with obvious advantages.  PP plastic has excellent mechanical properties and heat resistance, has very high non-hydrophilicity, and hardly absorbs water.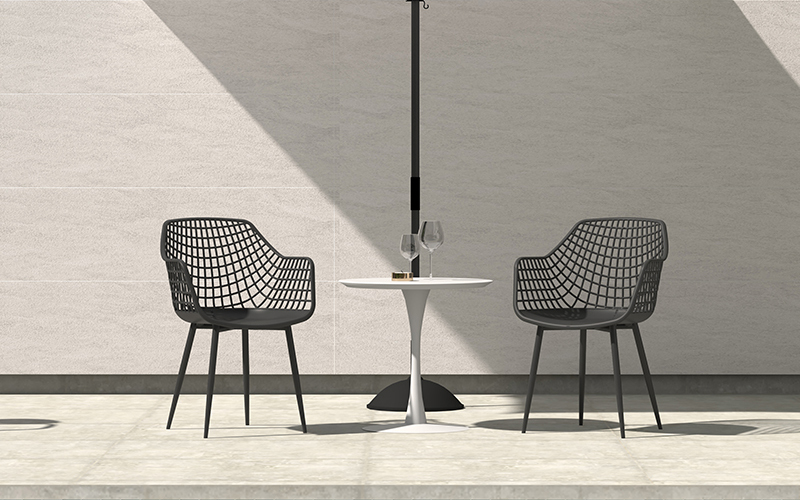 One of the greatest advantages of plastic chairs is their durability. Plastic chairs are resistant to damage from sunlight, water, and other environmental elements that can cause traditional materials like wood and metal to deteriorate over time. This means your plastic chairs will last longer and require less maintenance than other outdoor furniture options.
Another advantage of plastic chairs is their versatility. They are available in a wide range of colors and designs, allowing you to choose the perfect fit to match your taste and outdoor decor. Whether you're looking for a lounge chair to enjoy the sun, a comfortable reading chair, or a set of chairs for an outdoor dining table, plastic chairs have you covered.
Why Choose Tianjin Foreman Furniture
If you are looking for high quality plastic chairs for your outdoor furniture, then Tianjin Foreman Furniture is your best choice. As a leading factory in North China, established in 1988, they specialize in dining chairs and tables. They offer a wide range of plastic chairs designed to suit the needs and preferences of their customers. Focusing on high-quality materials and attention to every detail, Tianjin Foreman Furniture is one of the top choices for plastic chairs in China today.
Plastic chairs are an excellent choice for anyone looking to add comfortable and durable outdoor furniture to their home. With their many advantages and versatility, they can provide excellent solutions for a wide range of customer needs. Whether you're looking for lounge chairs, dining chairs, or other types of outdoor furniture, plastic chairs are a great choice. So why not choose Tianjin Foreman Furniture and see the difference for yourself?
---
Post time: Mar-31-2023