As the global population continues to grow, so does our need for durable, sustainable and easy-to-maintain furniture. FORMAN's plastic dining tables and chairs set is a great choice for those looking for a reliable and affordable dining table and chairs.
The set includes C-3 Plastic Stool Chair and a C-2 Round Dining Table, both of which are made of environmentally friendly and non-toxic high-quality plastic materials. With its unique cutout design, the round dining set is small and sophisticated, and easily blends into any dining room decor.
One of the best things about this plastic dining tables and chairs set is that the C-3 Plastic Stool Chairs are easily stackable for easy storage and transport. This is an especially valuable feature for anyone with limited storage space or who needs to set up and remove utensils frequently.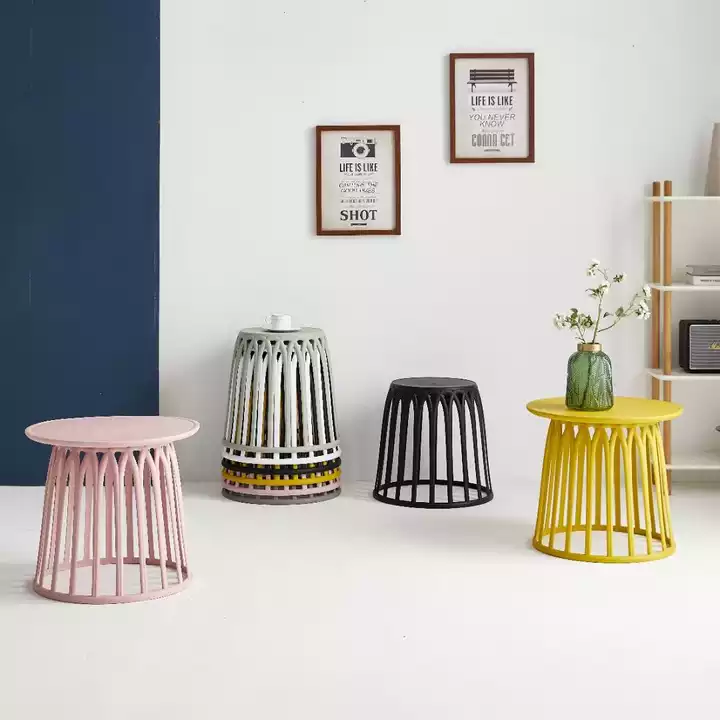 FORMAN is an industry leader when it comes to manufacturing these products, using state-of-the-art equipment to ensure their products are both high quality and affordable.  FORMAN has more than 30,000 square meters of workshop area, 16 injection molding machines and 20 stamping machines, capable of producing large quantities of furniture in a short period of time without compromising quality.
The most advanced equipment such as welding robots and injection molding robots are applied to the production line, which greatly improves the precision of molds and production. This ensures that every plastic dining table and chair that rolls off the line is of the highest quality and complies with all relevant safety and environmental standards.
In today's world where sustainability is becoming more and more important, FORMAN's Plastic Dining Set is a great addition to any home. Not only is it made of eco-friendly materials, but it is also durable, making it an investment that will pay off in the long run.
Overall, FORMAN's plastic dining tables and chairs set is an excellent choice for anyone looking for a high-quality dining set that is both affordable and environmentally friendly. With its unique design, sturdy construction, and state-of-the-art manufacturing, this set is sure to meet all of your dining needs and exceed your expectations for years to come.
---
Post time: Apr-12-2023