Comfort and durability are undoubtedly the two most important factors to consider when choosing outdoor furniture. That's why Forman's Smith plastic stackable chair is a great addition to any outdoor space.
This chair has a unique backrest design that is neither too simple nor too complicated. Its rounded rectangular shape is complemented by two plastic pieces that add strength to the chair. In addition, the base of the chair is made of the same durable plastic, which can bear the weight of the user and ensure the stability of the stackable plastic chair.
The advantage of the Smith plastic stackable patio dining chair is that it is environmentally friendly and non-toxic, thanks to its use of PP plastic material. It is not only safe for humans, but also safe for the environment. This makes it suitable for a wide range of environments including residences, restaurants, hotels and other commercial establishments.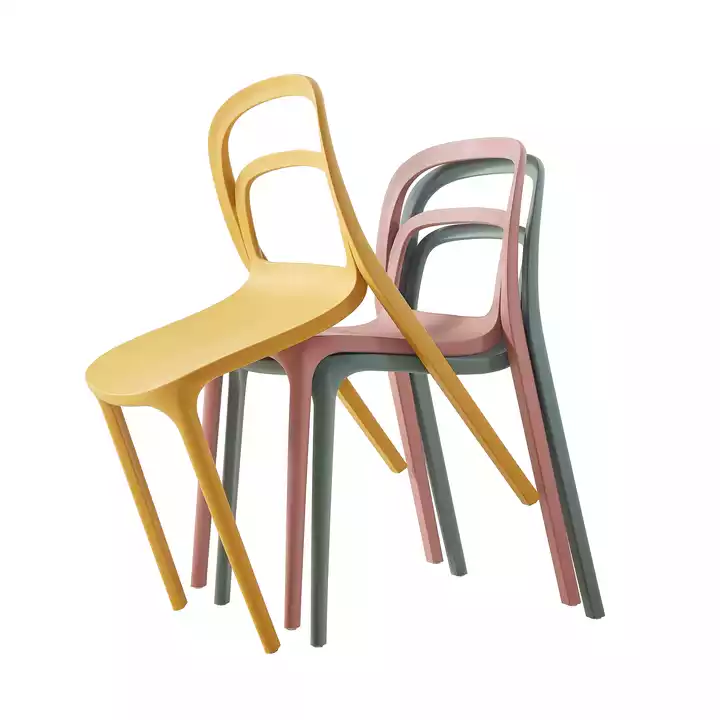 One of the standout features of the Smith chair is its stackability. This makes it easy to store and saves space, especially when not in use. This is especially useful in outdoor environments where the weather is sometimes unpredictable. The chair is also super easy to clean and maintain – just wipe down with some mild detergent and warm water.
In terms of aesthetics, the Smith chair is available in a variety of colors to suit the style of your interior. Whether you like bold, bright shades or understated shades, there's something to suit your personal taste. The chair's modern, armless design makes it ideal for use in any outdoor dining setting—from a relaxed backyard picnic to an elegant formal setting.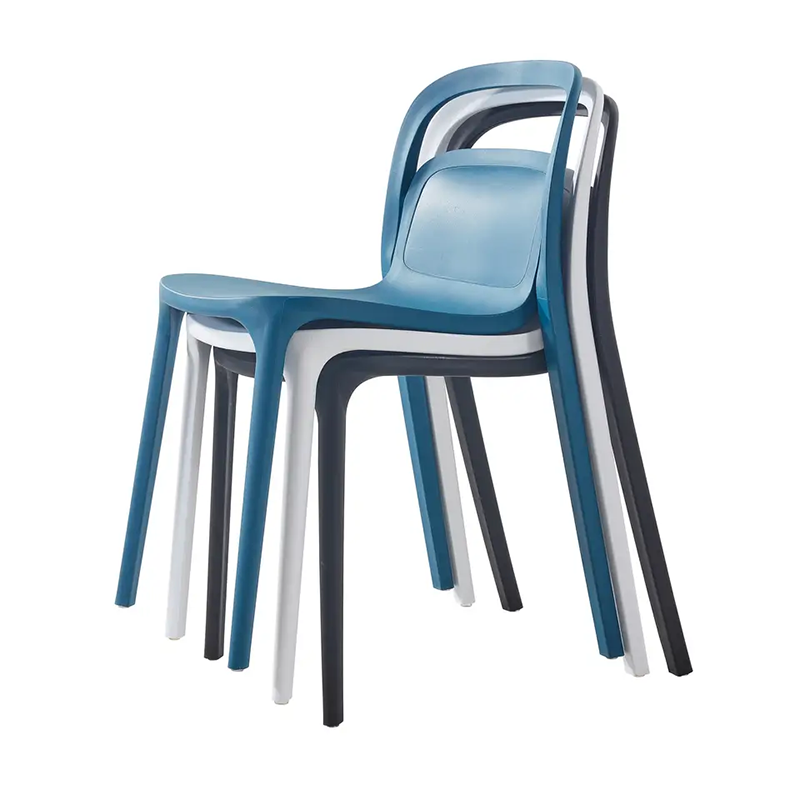 At Forman, we pride ourselves on our original design capabilities and our commitment to customer satisfaction. With a large sales team and a combination of online and offline sales channels, we strive to make the furniture purchasing process as simple and efficient as possible. Our customers trust us to be a permanent partner as we deliver high-quality products that meet their needs and exceed their expectations.
All in all, Forman's Smith Plastic Stackable Chair is a must-have for anyone looking for a durable and stylish outdoor dining solution. With its unique back design, PP plastic material and stackable features, it is a great addition to any outdoor space. It's also an eco-friendly and easy-to-maintain option that's sure to impress. So why wait? Purchase a set of Smith chairs for your outdoor dining area today and enjoy the comfort and beauty of this modern outdoor furniture.
---
Post time: May-05-2023