Dining chairs are an essential part of any restaurant. Whether you're hosting a formal dinner or just enjoying a quick meal with the family, having comfortable and stylish dining chairs can make all the difference. At Forman, we're proud to be a leading distributor of high-quality plastic chairs, including contemporary dining room chairs and other plastic dining chairs.
Our dining chairs are designed to be as durable as they are stylish, providing you with a comfortable and attractive seating solution that will complement any dining room. Whether you're looking for a classic, understated design or something more modern and contemporary, we have a wide range of dining chairs to choose from.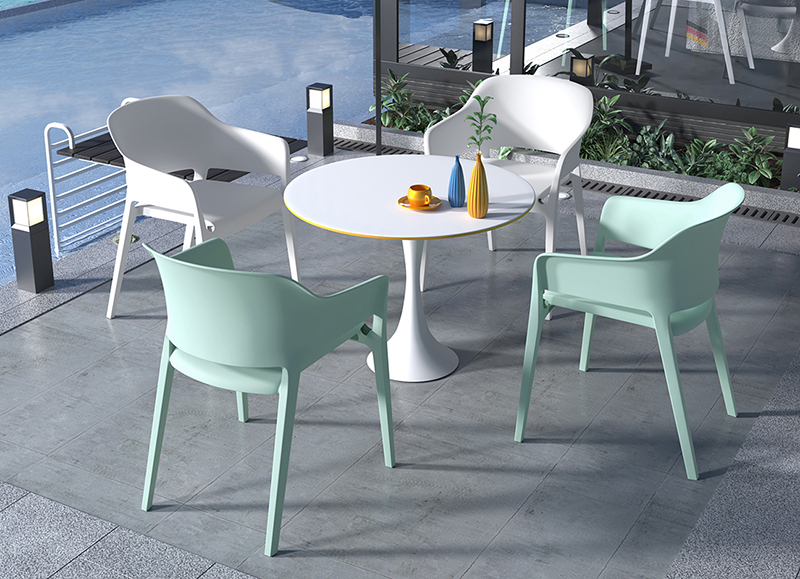 One of the main benefits of choosing plastic dining chairs are their durability. Unlike traditional upholstered dining room chair, plastic chairs are less likely to stain or damage over time. This means they are ideal for use in busy domestic or commercial environments, such as restaurants and cafes. They're also easy to clean and maintain, making them a practical choice for anyone looking to keep their dining room clean and tidy.
At Forman, we take great pride in our products and our commitment to customer satisfaction. Whether you are a homeowner looking to update your dining room furniture, or a commercial client looking for quality dining chairs for your business, we have the expertise and experience to help you find what you need. Our professional sales team are on hand to provide advice and assistance and we are always happy to go the extra mile to ensure our customers are completely satisfied with their purchases.
So if you're looking for high-quality plastic dining chairs, look no further than Foreman. With our wide range of modern plastic dining chairs, we are sure to provide a product that meets your needs and exceeds your expectations. Whether you're looking for a classic design or something more contemporary, our team of experts can help you find the perfect dining chair for your home or business. So why wait? Browse our website now and discover our vast selection of dining room furniture.
---
Post time: May-25-2023