There are many kinds of materials for outdoor furniture, such as durable metal furniture, retro rattan furniture, classic and elegant wooden furniture and affordable plastic furniture, etc. The cleaning focus is slightly different with different materials.
With the scarcity of raw wood resources, more and more imitation wood products have appeared in the market, such as plastic wood, plastic wood and other plastic furniture. Especially the plastic furniture with a sense of design, coupled with its cheap price, has quickly become popular among the public.
Plastic furniture is the easiest material to clean, and a simple, mild homemade cleaner will do, such as mixing 1/2 cup of baking soda with 1 gallon of warm water, or 3 tablespoons of dish soap (with mild bleach) mixed with 1 gallon of warm water use. For colored plastic furniture, mix 1/4 cup of vinegar with 1 quart of warm water. Wipe with a microfiber cloth dampened with detergent.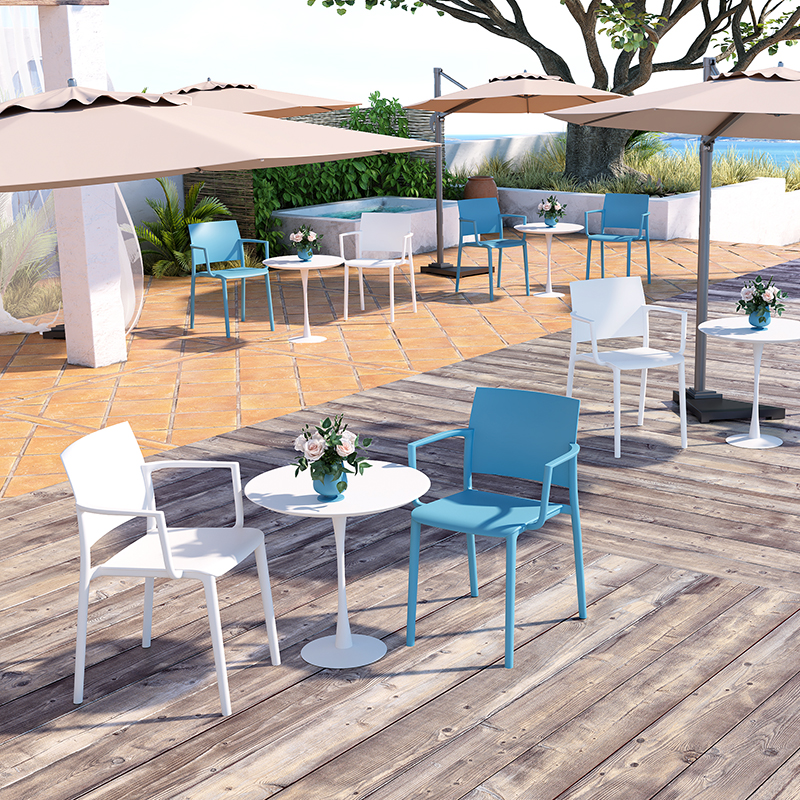 For stubborn stains, wipe with a clean rag dampened with distilled white vinegar. You can also use baking soda sprinkled on a damp sponge as a mild abrasive to remove stains, but be careful not to scratch the plastic surface.
Avoid using abrasive cleaners such as chlorine bleach, which can damage the plastic.
Tianjin Forman Furniture is a leading factory among north China which is established in 1988 mainly providing dining chairs and tables.  Forman has a big sales team with more than 10 professional salesmen, combining online and offline sales way, and always showing the original design ability in every exhibitions, more and more customers regard Forman as a permanent partner.The market distribution is 40% in Europe, 30% in USA, 15% in South American, 10% in Asia, 5% in other countries. FORMAN has more than 30000 square meters, own 16 sets of injection machines and 20 punching machines, the most advanced  equipment such as welding robot and injection molding robot have been already applied to the production line,which has greatly improved the accuracy of the mold and production efficiency.
---
Post time: Mar-15-2023